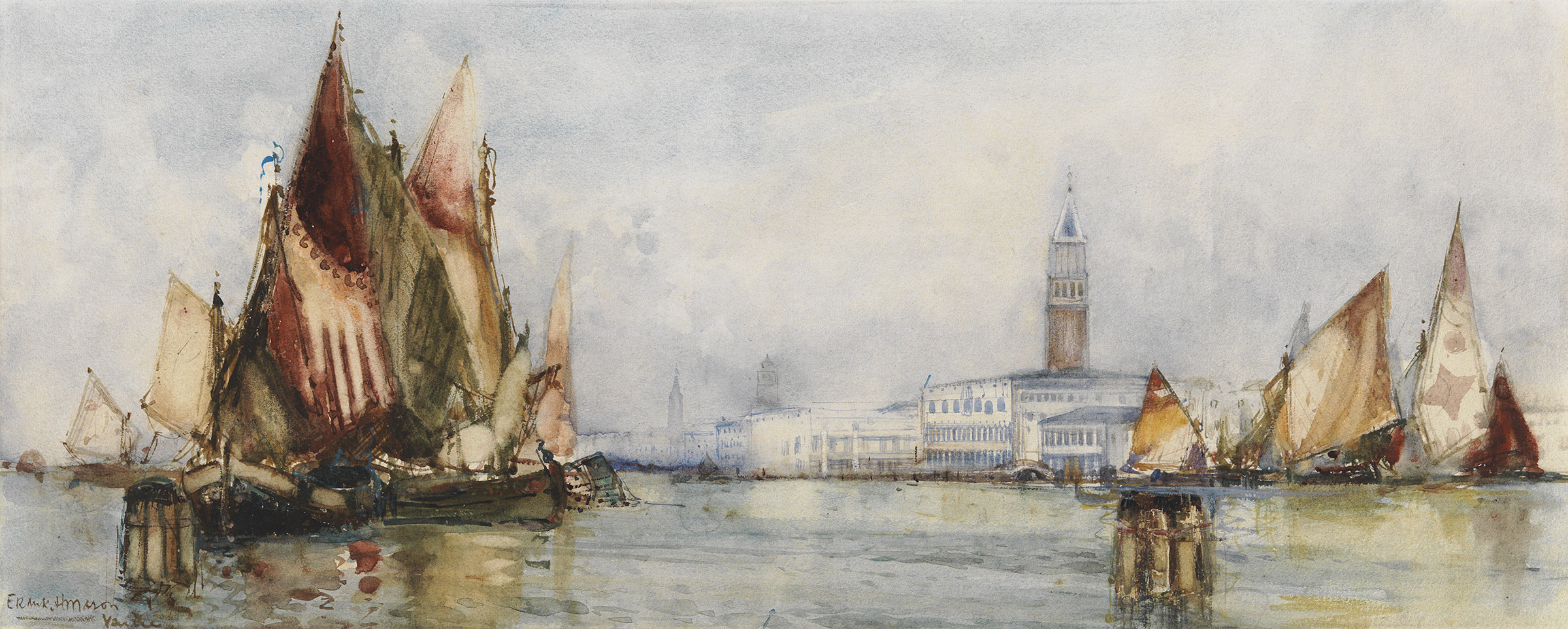 Frank Henry Mason (1876–1965)
Watercolour over pencil, 18 x 44 cm (7 x 171/4), Signed and inscribed 'Venice'.
In this drawing Mason is able to combine his marine and design skills in the context of a Venetian view taken from the Canale di Marco. There is a pleasing mistiness about the view, though the handling of the architectural details is more literal than that adopted by earlier artists. The technique employed for the vessels on the left is reminiscent of the studies Mason made in Holland, very much in the mode of Thomas Bush Hardy. The long format is well adapted to Venetian views and it is surprising that so few artists made us of it.
Request Further Details